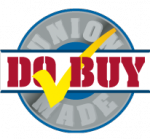 Look for these union-made-in-the-USA products and services while shopping. Buying union-made supports good jobs. America is at its best when we say and shop UNION YES!

An important function of our Department is to help unions conduct national boycotts that have been endorsed by the AFL-CIO Executive Council. The Department maintains and publishes the "Don't Buy" list of companies being boycotted and the products and services involved. In addition, you can see information on boycott updates.
The Label Letter is the official newsletter of the Union Label and Service Trades Department, AFL-CIO. The bi-monthly publication is mailed to some 25,000 labor leaders, activists and union members six times a year.
UL&STD Latest News
On October 24, more than 350 picketers turned out for a rally and picket line at EA offices in Playa Vista, Calif. in response to failed negotiations with video gaming companies that union officials say have been unwilling to meet even close to where the needs of its...
read more
Take the Buy Union Pledge
I pledge to buy union-made-in-the-USA whenever possible. I know that by purchasing union-made products and services I am supporting working families in my community and beyond. We all need to do our part. As union members how we spend our hard earned dollars makes a difference in the lives of our families, friends and neighbors. Our purchases also help keep good, middle class jobs here in the USA. I'll do my part to support working families by pledging to buy union.
Sign the Pledge Now
AFL-CIO Latest News
Blog
One month ago, scores of organizations and individuals came together to register our outrage about the enormous gender wage gap that Latinas face in the workplace. Nov. 1 marked the 11 additional months that it would take the average Latina worker, or trabajadora, to work to earn what a white, male non-Hispanic worker in the same job was paid in just one year. This is how long it takes when you get paid 54 cents to the dollar paid to white, male workers. Collectively we sounded an alarm marking both our discontent and our commitment to close this gap and win equitable wages for Latinas and all workers.
Posted: December 3, 2016, 12:00 pm
It's not too late yet to find that perfect holiday gift that carries a union label and is made in America. Below is a wide range of gift possibilities, from clothes to games to sports equipment and more, made by members of UNITE HERE, Boilermakers (IBB), Bakery, Confectionery, Tobacco Workers and Grain Millers (BCTGM), Machinists (IAM), United Steelworkers (USW), Teamsters (IBT), UAW, United Food and Commercial Workers (UFCW), the Retail, Wholesale and Department Store Union/UFCW (RWDSU/UFCW) and United Farm Workers (UFW).
Posted: December 2, 2016, 7:00 pm
In the wake of Donald Trump winning the presidency after a campaign that often targeted and scapegoated immigrants, Latinos and Muslims, the AFT has pledged to take concrete action to assist these groups, with a particular emphasis on assisting and defending undocumented students. AFT President Randi Weingarten said the AFT will "do everything in our power to stop any kind of action against our immigrant families, our Muslim families, our Latino families and especially our undocumented students."
Posted: December 2, 2016, 6:05 pm
Labor Day has great meaning to many. Yes, a three-day weekend filled with family gatherings, last-minute end of summer trips, barbecues and fun, but it means so much more to those of us in the Labor Movement. It's a call to action. For the Union Label Department, it...
read more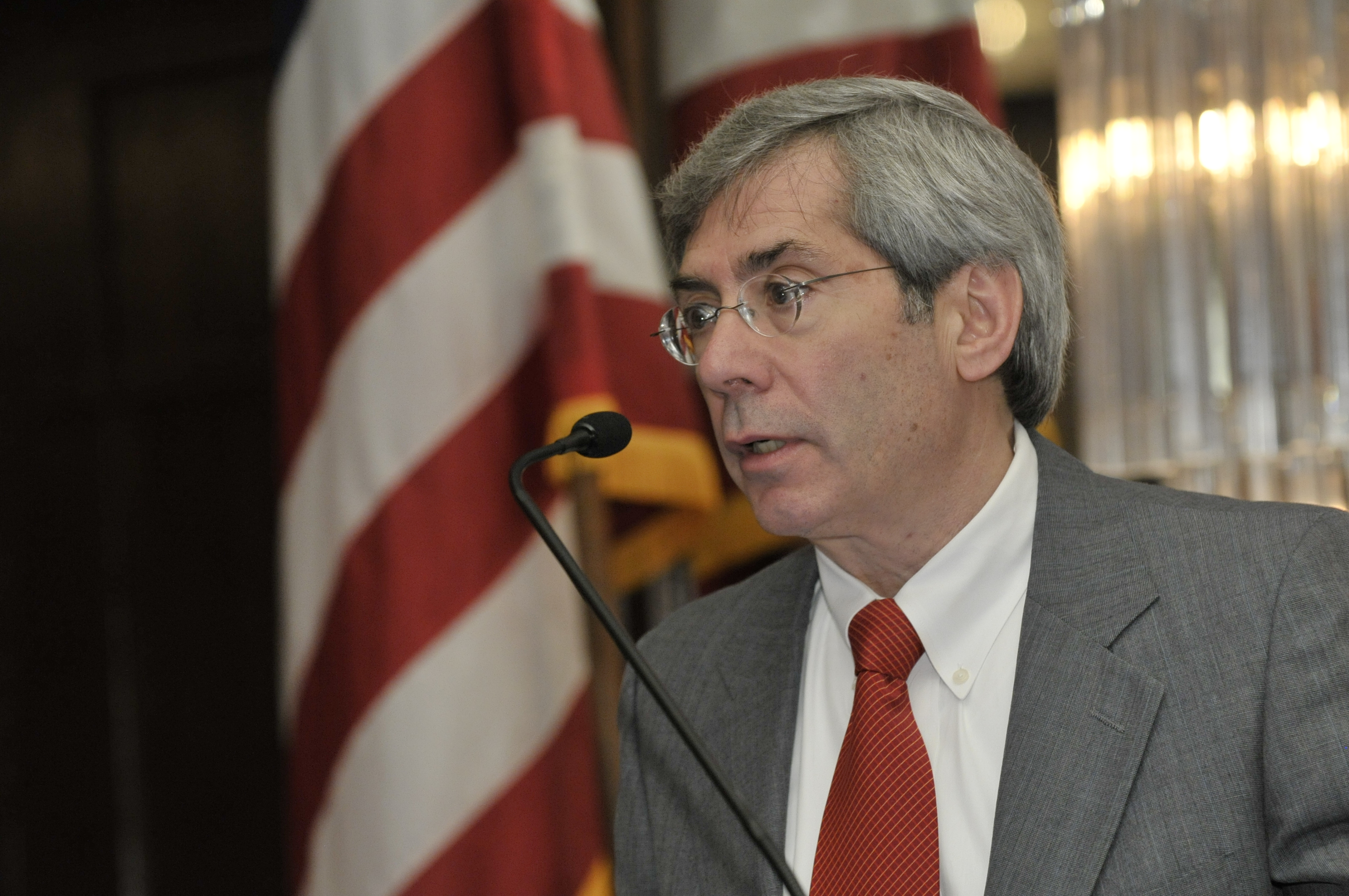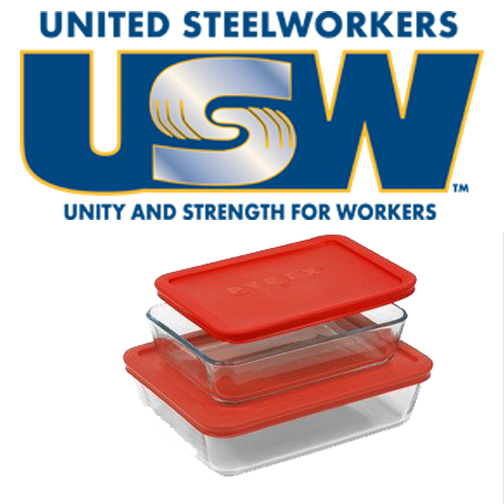 Pyrex: Strong Glass, Strong Union
Made by members of Local 53G Pyrex is made from sturdy soda-lime glass. Pyrex is safe to use in both the oven and the microwave and is heat-treated to increase its resistance to breakage if knocked or dropped.
Since 1936, Pyrex bakeware has been made in the Pennsylvania river town of Charleroi, where USW members today produce 50 million pieces of glassware each year. Some 300 USW Local 53G members produce some 45 million bowls, measuring cups, pie plates, casserole dishes and other pieces each year.
Corning Inc. began making Pyrex cookware in 1915, and as late as the 1970s, some pieces were made by hand. Owned by World Kitchen LL since 1998, Pyrex is made in Charleroi using a complex mechanized system, with a team of Steelworkers overseeing each step.
The Union Advantage: By the Numbers
More than 79% of Union Workers Have Jobs That Provide Health Insurance Benefits
Union Member's Wages are 27% Higher than Non-Union Workers
Unionized Workers are 60% More Likely to Have Employer-Provided Pensions
Number of U.S. Union Members (in Millions)
Union members earn better wages and benefits than workers who aren't union members. On average, union workers' wages are 27 percent higher than their nonunion counterparts.
Unionized workers are 60 percent more likely to have employer-provided pensions.
More than 79 percent of union workers have jobs that provide health insurance benefits, but less than half of nonunion workers do. Unions help employers create a more stable, productive workforce—where workers have a say in improving their jobs.
Unions help bring workers out of poverty and into the middle class. In fact, in states where workers don't have union rights, workers' incomes are lower.